Preschool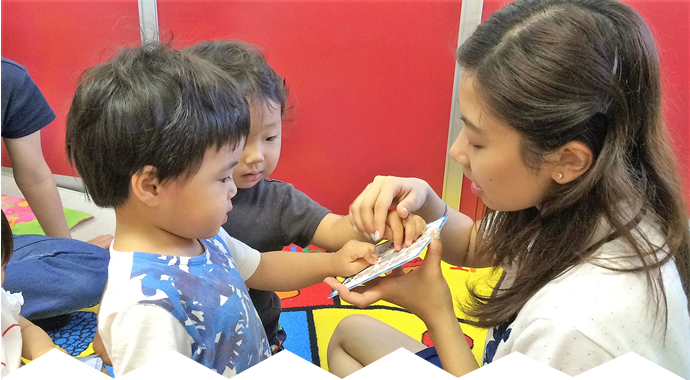 Infants and Toddlers (1-3 years old)
Our preschool programme gives infants and toddlers their first steps in learning independent of their parents. Our half-days and full days offer different levels of immersion allowing children to familiarise and adjust to new learning environments at their own pace. The schedule is arranged so that the children learn in a relaxed manner, but which still incorporates key learning goals as well as immersion in an English speaking environment so that the children continuously develop listening and speaking skills. In this class, children engage in a multitude of activities designed to build up their skills in different areas of child development while exploring different weekly themes and having fun. For language arts, children explore picture books, sing songs, learn ABCs, and build up their vocabulary word bank. Children are encouraged to practice imagination, creativity and self-expression through different arts and crafts projects done in class. They learn colours, shapes, textures and simple art techniques while creating their own masterpieces using a variety of materials. Children also engage in basic numeracy activities such as matching, sorting, and counting. Tasks that develop motor and social-emotional skills through music, dance, and play are also incorporated in every day lessons. In addition, our program includes a variety of materials such as blocks, puzzles, games, pretend play props, art supplies, sand, water, clay, books and equipment for physical activity and allows for periods of time when the children can choose the materials with which they want to play and experiment.

Daily Schedule
Please click the image to see the schedules.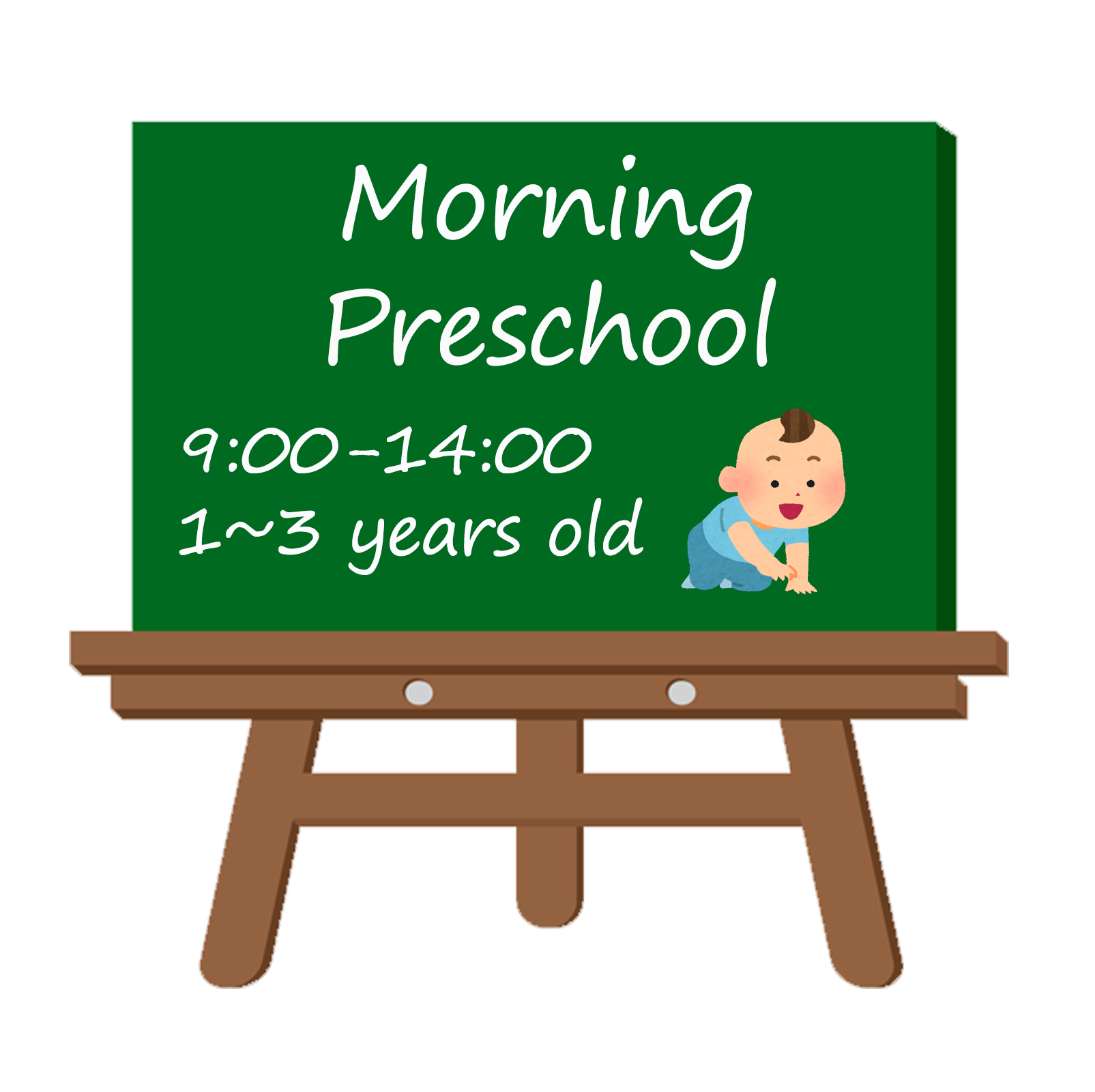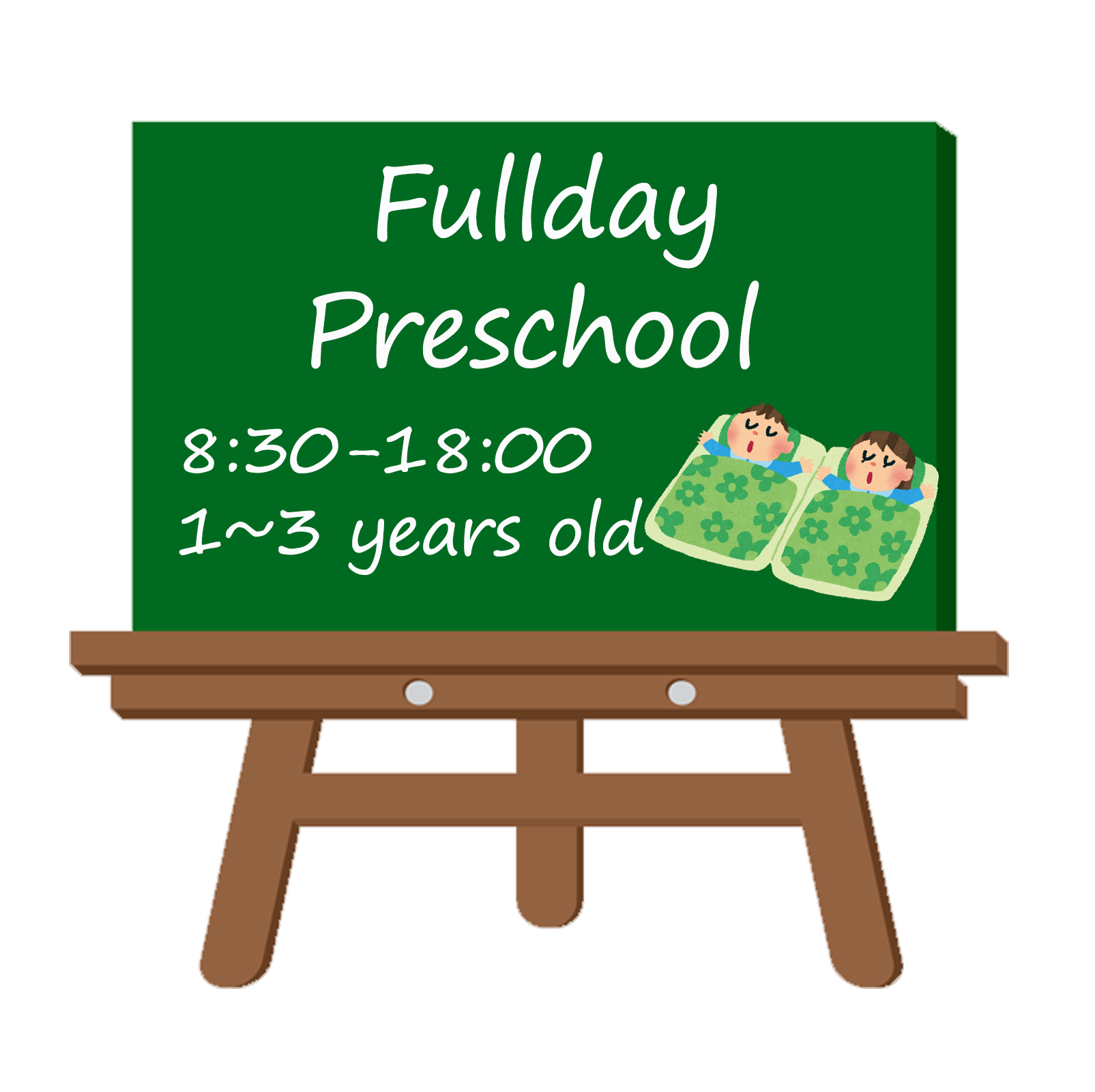 Fees
The monthly fees are shown below.
All prices include tax.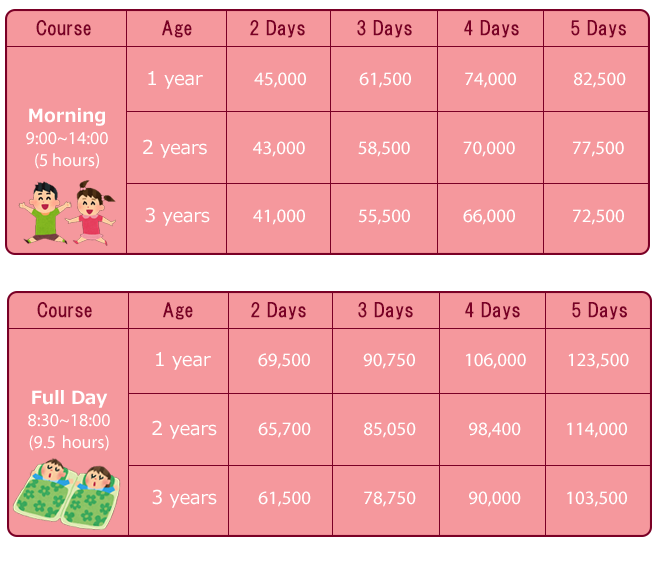 Registration Fees

Morning and all day course is 21,600 yen


All prices include 8% consumption tax.
Family Discount
Where two or more children from the same family join the school we offer a discount for the additional children.
Contact
Please contact us whenever you have questions.